The majority of tourists visiting Cancun will fly into Cancun International Airport (CUN). Cancun Airport is one of the busiest airports in the Caribbean. Upwards of 2 million people travel through Cancun Airport every month, making it the second busiest airport in Mexico.
Arriving at Cancun Airport can be a bit intimidating for both first time and repeat visitors.
Arriving at Cancun International Airport
Flights from the United States will typically arrive at either Terminal 3 or Terminal 4 at Cancun Airport. Which terminal you will arrive at will usually depend on which airline you fly.
After leaving the jetway, travelers will need to walk to the immigration hall. The immigration hall is located on the ground floor of the terminal building. To get there you will follow the signs to immigration.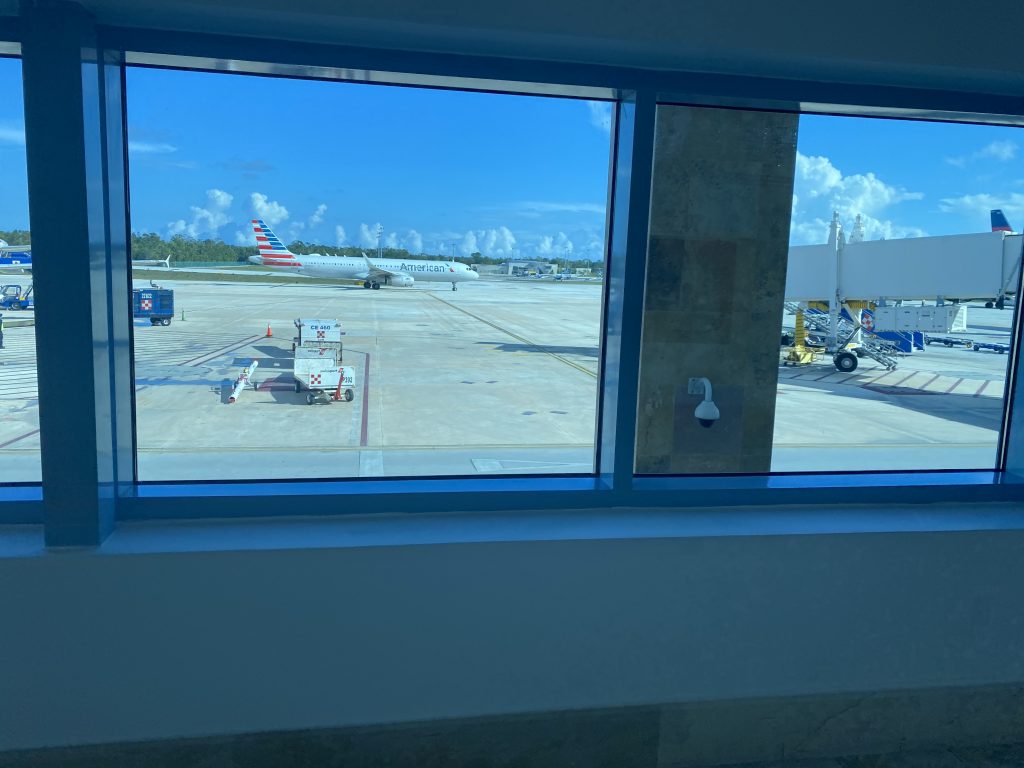 The distance you will need to walk to immigration depends on which terminal and gate at which your flight arrives. Typically, the walk will take about 5 to 10 minutes. After walking for a few minutes you will reach the escalator and stairs that go down to the immigration hall.
Arriving passengers need to queue up into potentially long lines to have their passport and immigration forms verified and stamped.
The length of time can vary depending on the time of day, the number of arriving flights, the day of the week or how many immigration agents are working. In my experience, this usually takes less than a half hour.
After your passport and immigration form are stamped you will exit the immigration hall and enter the baggage claim area. If you checked luggage for your trip this is where you will wait to retrieve your bags.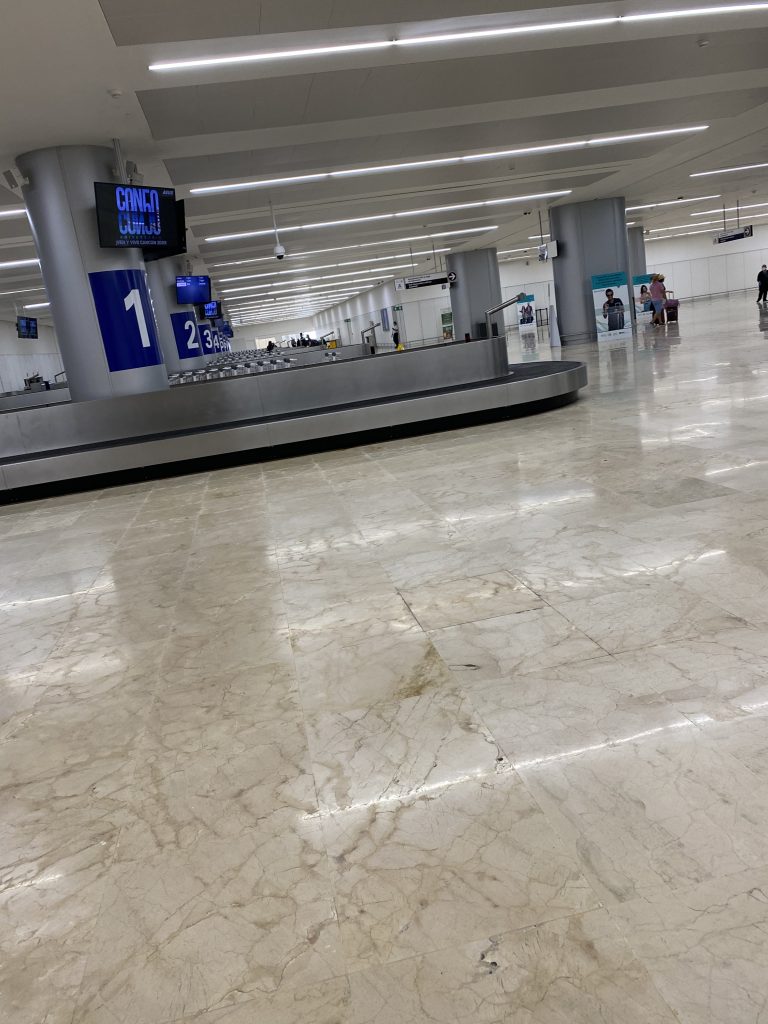 There will be police, military and customs agents walking around the baggage claim area. Customs agents perform random bag checks of arriving passengers. They are mainly looking for items that carry a duty or tax if imported into Mexico.
Once you have everything you can exit the baggage claim area by heading towards the sign that reads "Ground Transportation".
Cancun International Airport offers a variety of safe and flexible options for travelers to get to their hotel. There should be several suitable options depending on your needs and your budget.